Stucco & Drywall
Drywalls are an inseparable part of any residential or commercial space and the installation and repair of these is a job that needs a lot of expertise. California Creations is an experienced and long-standing, general construction company that handles all types of stucco & drywall work in a very expert manner.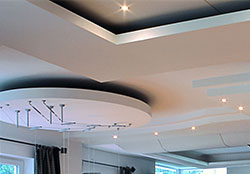 We use only the highest quality drywall sheets and all the hardware that goes into the installation is also of the best quality. All our personnel are well-trained, licensed and bonded and will be able to complete the work to your satisfaction. We also deploy supervisors to the site who ensure that the entire project takes place in a seamless manner.
Full Range of Drywall Services
We ensure that the installation and repair work is prefect and that the wall is paint ready. Since we are also painting contractors, most of our customers across the region ask us to handle complete wall installation and painting jobs and we ensure that the work has finesse and that it is long-lasting too.
We use the latest technology and tools in drywall installation and all the work will be carried out in a very neat and clean manner. Upon completion, all the debris and dust will be cleaned up completely before we leave the site. We can handle all drywall jobs such as: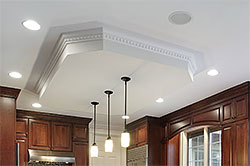 Hanging Drywall
Drywall Installation
Drywall Repairs
Drywall Patching
Step/fall-through-ceiling damage
Popcorn ceiling removal & repair
Drywall Finishing
New Ceiling
Drywall Skim Coating
Mud, Tape & Sand
Plaster Wall Repairs
Water Damage Removal & Repairs of drywalls
One of the key aspects that we focus on in drywall installation is precision and perform all the individual steps to tape and bed, sand, texture & finish all the installation and repair in a very methodical way. Whether it is a complete replacement of existing drywalls or installation of new ones in home extensions or remodeling, we handle it all.
About Stucco
We also have expertise in Stucco finishes. These are also known as EIFS or Exterior Insulation Finish Systems and this is a perfect choice for homeowners in and around San Fernando, Santa Clarita, Simi Valley, who are looking for: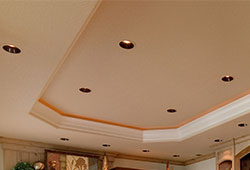 Advanced protection from various moisture problems which result in rot and mould
Insulation that will reduce heating & cooling bills
A range of colors, with different texture options
Ability to customize doors and windows with moldings
Rebates from government for home "weatherizing"
The Value Addition
Getting Stucco finishes on your home is a definite value-add to your property and it also gives you up to 150% ROI. This means, you reap the benefits of having a beautiful-looking home, a reduction in energy bills and up the value of your property in the bargain. For more information about drywall and stucco, contact California Creations on 818-083-1213 or via this. We will provide you with the best quotes and ensure that you get the best services too.