Demolition, Excavation & Hauling
Demolition, excavation & hauling are an inseparable part of any residential or commercial landscaping or structural/ engineering project. This is a job that only an expert in the field like California Creations can handle. We have been working on a number of projects large and small and have handled Demolition, Excavation & Hauling work for individual homeowners, builders, contractors and commercial customers and offer services for: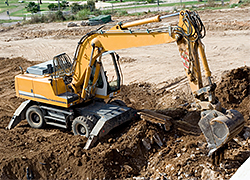 Foundations, slabs, piers & footings
Deeper basements under an existing home
Converting crawl-spaces into full depth basements
Driveways, parking lots, retaining walls & sidewalks
Detention & Retention structures
Excavation & trenching for various utility lines
Water & sewer installations and & upgrades
Grading, drainage, storm, & rainwater-management projects
Demolition of residential and commercial structures
Hauling the spoils from construction sites to dumps
Hauling bulk materials to a construction site.
The Benefits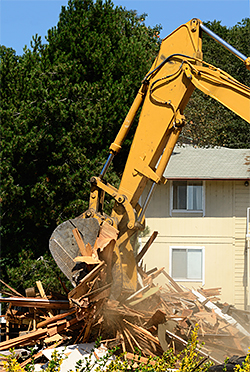 When you opt for any of our expert Demolition, Excavation & Hauling services, you benefit because:
Reputation - We have consistently worked on a number of residential and commercial projects across San Fernando, Santa Clarita, Simi Valley and handle jobs of any scale and complexity. We have built a very strong reputation in the region and also have a large number of repeat customers


Experience - Our experience in unparalleled in this space and all our Demolition, Excavation & Hauling personnel are highly-trained and skilled. We have the latest earthmoving equipment and follow all safety norms to the tee


Quality - We prioritize quality and all our personnel are certified and insured and ensure that all the work is carried out to your satisfaction


Environmentally Friendly - In this day and age, it is becoming increasingly important to use a range of environmentally-friendly Demolition, Excavation & Hauling processes and that is what we follow in every single project


Customization is Key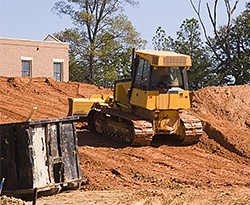 No two demolitions, Excavation & Hauling projects are alike. The scale of the job could be different, the location and grading on the land will vary and so will the specifications and budgetary requirements. And this is exactly why all our solutions are customized to your requirements. This means you will never pay for a service you do not need just because it's part of a "package".
Focusing on Safety
We also take a lot of care while carrying out any kind of demolition, excavation & hauling work. Since there is so much of heavy equipment, carelessness can result in damage to your property. But our experience, skills, and attention to detail ensure that safety is prioritized on all fronts.
If you have any kind of Demolition, Excavation & Hauling services requirement, feel free to drop us a line via this online form. You can also speak with our experts on 818-083-1213 and tell us what your exact requirement is. We will understand what your specifications are and provide you with the best quote after carrying out a detailed survey.