Landscape/Grounds Maintenance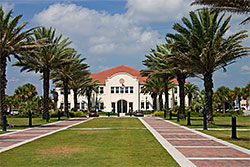 Having a beautiful environment goes a long way toward adding value to your property and creating great personal satisfaction. When outdoor spaces are designed, installed and maintained well, people are encouraged to step outdoors and enjoy. Homeowners, HOA's, landlords, business owners, apartment complex managers, commercial property managers and government agencies throughout Southern California are aware that landscape/grounds maintenance is an integral part enhancing the beauty and extending the useful life of any property.
Comprehensive Landscaping Services:
California Creations serves scores of customers across Southern California. We have been providing exemplary landscaping services to residential, commercial and government customers for over two decades. We are one of the most recommended landscape companies in Southern California. We provide comprehensive landscape/grounds maintenance packages which can be custom tailored to meet your specific requirements. These services include, but are not limited to: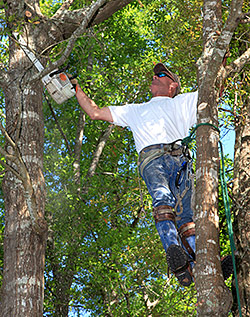 Turf maintenance (mowing, edging, fertilizing, aerating, dethatching, overseeding, etc.)
Tree maintenance (tree trimming, pruning, thinning, topping, feathering, skinning, staking, feeding, tree removal, stump grinding, etc.)
Weed control (manual, mechanical and chemical)
Irrigation (installation, repairs, renovations, alterations, controller adjustments, etc.)
Annual color replacement
Brush clearing
Pest control (insects, rodents, snails, etc.)
Trimming hedges, shrubs, groundcovers, etc.
Cultivating soil
Planting
Parking lot maintenance
Sweeping & raking
Pressure washing
Rubbish removal
Training vines
Drainage
Cabling, staking & guying
Outdoor Lighting
Outdoor furniture cleaning
Fence installation, maintenance & repairs (wood, chain link & vinyl)
Visual Appeal: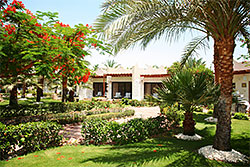 California Creations is a full-service landscaping company and can meet all your landscape/grounds maintenance needs. We will enhance the visual appeal of your property which will encourage you to spend more time outdoors. When you contact us with your requirements, we will survey the area completely, then provide you with plans that will satisfy your specific needs. In addition to realizing your aesthetic desires, we also focus on meeting your financial budget.
California Creations' advanced commercial equipment and experienced staff enable us to perform our services very efficiently. Our high level of efficiency minimizes our costs which enables us to offer competitive pricing. We use top-quality materials and equipment to ensure that the work is carried out to your satisfaction. Between our top-of-the-line services and competitive prices, you always get excellent value for money. We maintain very high standards and professionalism and our staff is highly skilled, well-trained, meticulous, passionate, safety-oriented and courteous. We meet or exceed required quality & safety standards and comply with all local, city, state and federal regulations.
Customized Grounds Maintenance: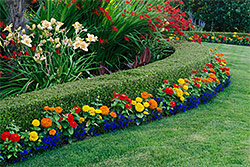 California Creations custom tailors our maintenance services to meet you specific requirements. We understand that each property has different characteristics and each owner has different preferences. Our goal is to design a maintenance plan that conforms to the property's characteristics and owner's preferences. We ensure that the landscape/grounds maintenance is carried out meticulously and that your property beautifully manicured at all times.
We handle all types of long-term and short term landscape/grounds maintenance. If you prefer that the project be handled in phases, we can do that too. If you are looking for excellent landscaping services at the right price, drop California Creations a line via our online form or call us in Sylmar, CA, at (818) 833-1231.