Cleanups & Hauling
Just as installation and maintenance is an inseparable part of any landscaping services, services like cleanups & hauling are all-important too. These services may be required when grading, tree trimming, landscape maintenance, construction or demolition work has been carried out on any property. Most of these jobs can be quite disruptive and it is important that all the mess be cleaned out in a methodical manner.
Excellence in Cleanups & Hauling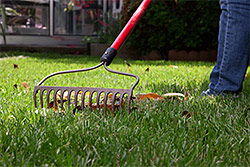 California Creations is an all-round landscaping company that provides excellent cleanups & hauling services in and around Sylmar, CA. This is a very specialized job and not something that should be left to novices. We have years of experience in this domain and offer a range of services. The different cleanups & hauling services we offer are:
Foundations, footings, slabs and piers
Cleanup of basement and crawling spaces
Retaining wall , driveways & parking lots cleanups
Clearing rubble from demolished hardscaping
Water & sewer installation cleanups in gardens and yards
Hauling the spoils from any construction sites and transporting it to the dumps
Hauling of different bulk materials to a construction site
Cleanups of trimmed plantings or trees and tree stumps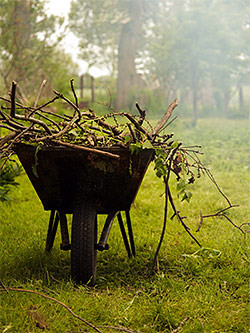 The Benefits
When you hire our expert services there are some advantages to it:
Reputation - We have a very solid reputation across San Fernando, Santa Clarita and Simi Valley and a number of surrounding areas and have handled all scales of projects for residential and commercial customers. We also cater to requests from repeat customers who always choose to have us handle their projects


Experience - We have years of experience in this field and we ensure that our personnel are well trained in all cleanups & hauling jobs. We have very advanced hauling equipment and all your work will be handled in an expert manner


Quality - We are focused on quality and we are bonded and insured contractors who are very consistent with all the work we take up


Cost-Effective - Since all the work is handled in-house, we are able to maintain quality and keep a handle on costs. What you get is high-quality work at very affordable pricing


Customized Services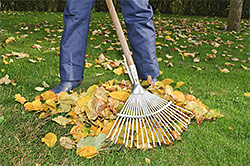 We ensure customizations at all levels and never shirk manual work. Some cleanups & hauling projects can be very demanding and not all hauling and cleaning can be handled by machines. Our personnel are skilled and never shirk any kind of work. Every project is planned to perfection and we also ensure that the work is carried out in a safe manner.
Even as we do all of this, we are prompt with our response to queries, provide you with suitable quotes on time and carry out the work in a very efficient and timely manner. We are very careful with all our work and ensure that efficiency, quality and value are maintained on all fronts. Contact California Creations on 818-083-1213 for all your cleanups & hauling needs in and around Sylmar, CA. If you have a query, drop us a line via our online form