Remodels, Room Additions & Renovations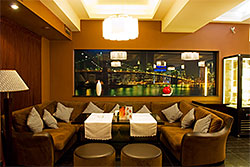 Any type of Remodels, Room Additions & Renovations either on residential, or commercial properties can be quite a big job. It involves drawing out plans, budgeting, planning the complete architectural process, managing construction phases and coordinating various services
A Specialized Job
Since room additions and renovations are add-ons to existing spaces, California Creations takes a lot of care to ensure that the new areas complement the existing ones to perfection. This is important from a structural, architectural and aesthetic viewpoint. This simply means that room additions are not just about building that extra room over the garage or extending a patio space and turning it into a sun room- it's about careful planning and engineering and a very specialized job.
Complete Services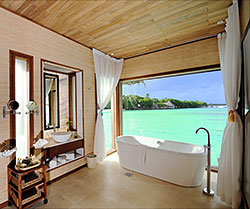 We are a full-service construction company and have the experience and expertise to handle all types of renovations and remodels of homes and commercial establishments and the services that will be used in these jobs are:
Architectural
Engineering
Structural
Electrical
Plumbing
Masonry
Painting
Carpentry
Air- conditioning and ducting
Project Management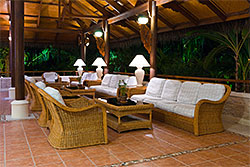 When we handle any kind of renovation or remodeling work, what you get is a seamless designing and building experience. Our comprehensive designing and restructuring services ensure that all the hassle is taken of your hand. We will assign a project manager for your job and he/she will be your single point of contact till the project has been completed.
This ensures that you do not have to deal with individual contractors and service providers. The project manager will ensure that all your requirements and requests are being incorporated into the work and that that all the contractors are carrying out their individual jobs to perfection.
The Methodical Approach
The work will be handled in a very professional and efficient manner and all the time schedules will be adhered to without fail. We use only the highest grade materials in all our work and complete quality checks will be carried out on all the materials and products that are used in the Remodels, Room Additions & Renovations. We follow a very methodical approach is every project: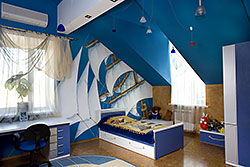 All your requirements will be understood
The area will be measured accurately and zoning information will be checked
Quote will be provided based on your budget allocation
You will be provided a work schedule
The entire plan will be discussed and finalized
The Expert Contractors
We know that once the planning in place, implementation is simpler and it also means fewer surprises for you. If the work is being carried out on any commercial premises, we can work in multiple shifts and ensure that the work is carried out in the shortest possible time and that your work carries on with the least amount of disruption.
California Creations are the contractors of choice for all types of Remodels, Room Additions & Renovations works in and around San Fernando, Santa Clarita, and Simi Valley. Contact us though this online form or call us on 818-083-1213.